PRINTS FOR SALE!
A selection of unique monoprints that I made this fall at the Lower East Side Printshop. All were made with waterbased mediums, including watercolors, aquarelle crayons, and Akua ink. Each print is signed and dated on the back.
All prints are $150 each.
To purchase, please email me at meltesen@gmail.com and I will send you an invoice. I accept paypal and venmo, and can arrange for cash or check payments as needed. In your email, let me know if you want to arrange pickup - I can meet you anywhere in NYC, or you are welcome to come to my studio. Additionally, I can ship prints to you. I plan on shipping through USPS, and the cost will be $10 within the USA.
Thank you so much for taking a look!
Untitled
Waterbased monoprint on Somerset paper
9.5 x 10 inches
2018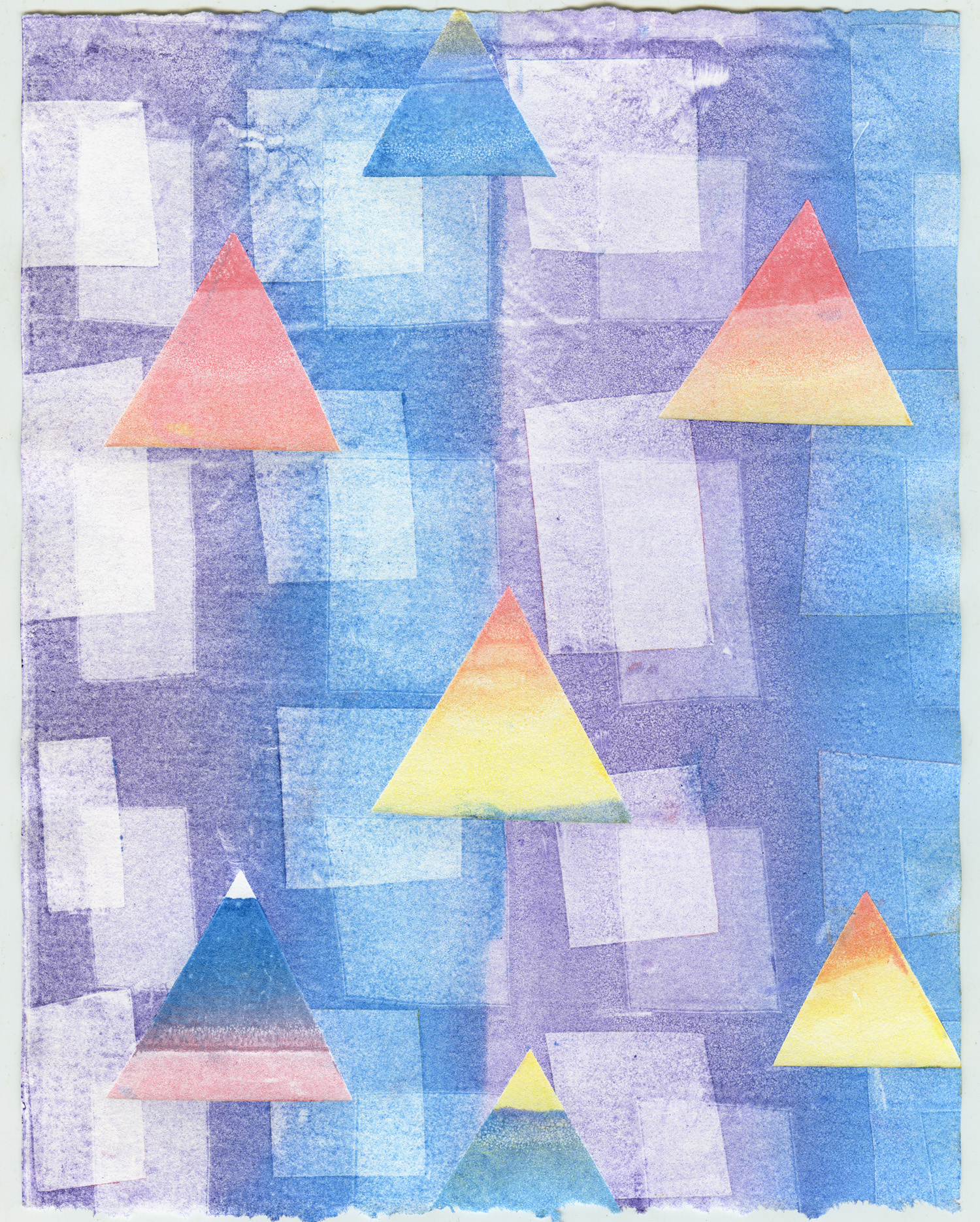 Untitled Triangles
Waterbased monoprint on Rives BFK paper
9 x 7 inches
2018
Untitled Yellow Polka Dots
Waterbased media on Somerset paper
17 x 11 inches
2018
Untitled
Waterbased monoprint on Somerset paper
12 x 9 inches
2018
Indigo Stripes
Watercolor monoprint on Somerset paper
14.5 x 10 inches
2018
Untitled Yellow Shapes
Waterbased monoprint on Somerset paper
10 x 8 inches
2018
Untitled
Waterbased monoprint on Somerset paper
10 x 8 inches
2018
Untitled
Waterbased monoprint on Somerset paper
10 x 8.5 inches
2018
Untitled Pink and Black Grids
Waterbased monoprint on Somerset paper
10 x 8 inches
2018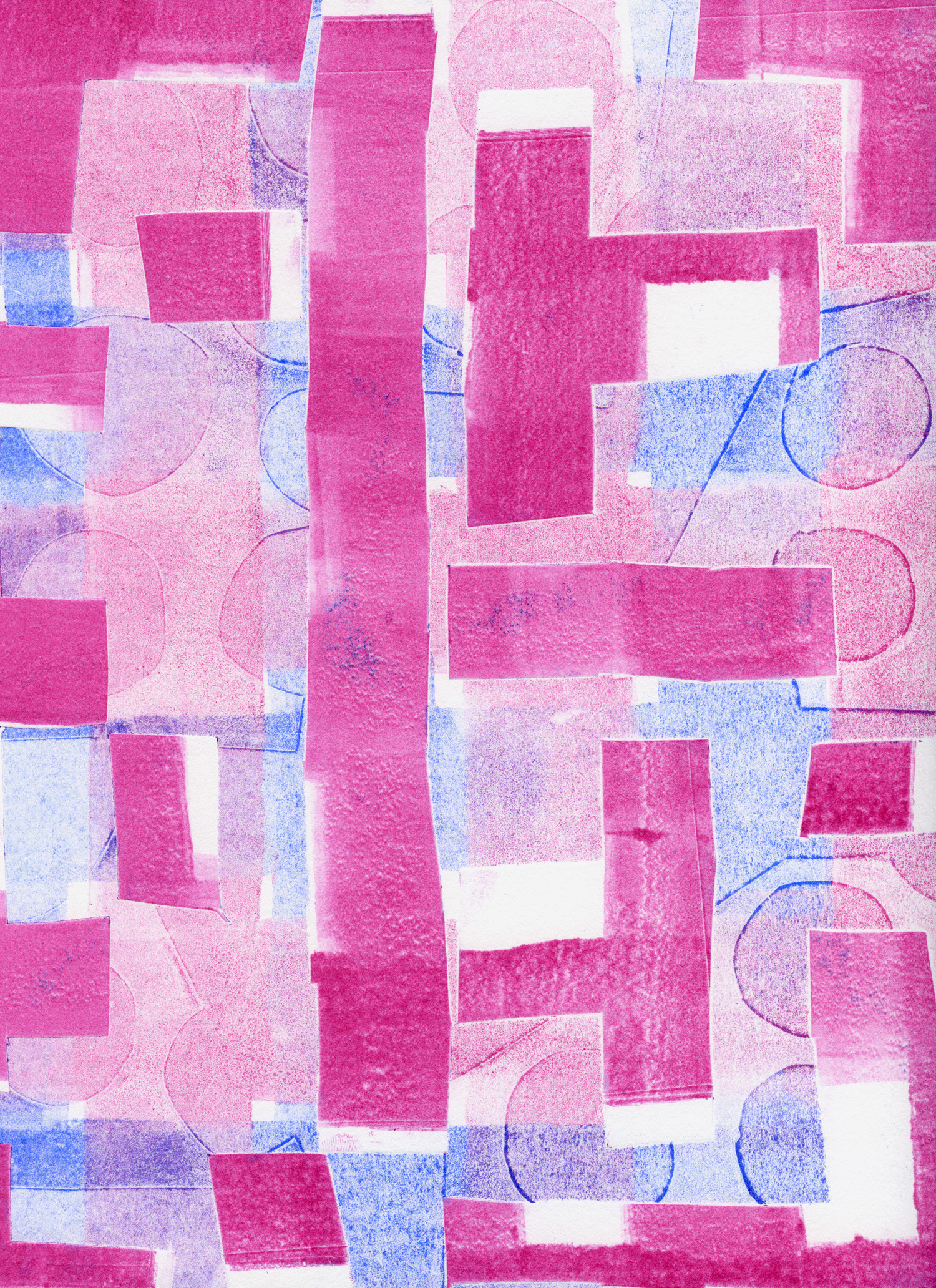 Untitled Pink Shapes
Waterbased monoprint on Somerset paper
10 x 8 inches
2018
Untitled
Waterbased monoprint on Somerset paper
9.5 x 8.5 inches
2018
Untitled Rainbow Stripes
Waterbased monoprint on Somerset Paper
10 x 8.5 inches
2018